Many men and women alike are faced with the sad reality of thinning or losing hair. This could sometimes be attributed to genetics or hormones but other causes are sometimes man-made like poor nutrition, excessive styling, and lack of proper hair care, which could still be remedied.
Below are five easy ways that will help you achieve thicker and more luscious locks.
1. Eat a healthy and balanced diet.
Eating right is an important component of having a healthy mane. Be mindful of what you take in and make sure to include fruits, vegetables, and rich sources of protein like chicken, dairy and meat. Proper nutrition is necessary to keep your locks in optimum condition.
2. Avoid heat damage from styling.
Be careful when styling your hair and limit the use of heat styling products such as irons, curlers, and dryers. Exposing hair strands to excessive heat, especially when wet, damages the cuticle and makes it dry, brittle, thin, and more prone to breakage.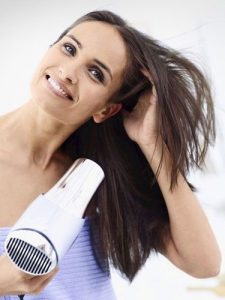 3. Pamper your scalp.
Yes, your head needs some TLC too especially if you're under stress. Emotional and physical stress also affect the tresses and manifest through falling or thinning hair. Indulge in a soothing head and scalp massage to help you relax and at the same time, stimulate the hair follicles to make hair grow thicker. Learn to manage and cope with stress to reduce its effects on your hair and body.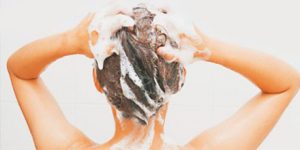 4. Use the right kind of shampoo.
Check the shampoo label and watch out for chemicals that may be too harsh for your mane. Use a shampoo that's made of hair-friendly ingredients like Novuhair, nature's answer to hair loss. Made of all-natural ingredients like aloe vera, virgin coconut oil, moringa, and other essential herbal oils, Novuhair cleanses your locks safely and at the same time, promotes stronger, shinier, and thicker hair.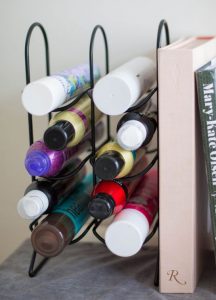 5. Apply hair growing products.
There are many products in the market that claim to prevent or cure hair loss but sadly, not everything works. Choose a solution that's proven to be safe and effective like Novuhair, nature's answer to hair loss. It's a topical lotion that's specifically formulated to address hair loss and stimulate hair growth. Made from ingredients all derived from nature, Novuhair helps keep your mane looking and feeling healthy all the time.
Novuhair Topical Scalp Lotion is available as an individual purchase; as part of a combo pack that includes Novuhair Herbal Shampoo and Topical Scalp Lotion; or a 3-in-1 pack with Novuhair Herbal Shampoo and Conditioner and Topical Scalp Lotion; and a 2-in-1 plus one with two Novuhair Shampoos plus Topical Scalp Lotion, all in 200 ml bottles.
Distributed by Nutramedica, Novuhair products are available nationwide in all Mercury Drug outlets, Watson's branches and other drug stores like Rose Pharmacy and South Star Drug. For more information, visit www.novuhair.com, check out their Facebook page at Novuhair Official, follow them on Twitter at@NovuhairNatural, or call their hotlines at (02) 413-6570 or 0922-8830575.
---
Sources:
•http://www.md-health.com/How-To-Get-Thick-Hair.html
•http://www.newhealthguide.org/How-To-Get-Thick-Hair.html
https://www.novuskinlift.com/wp-content/uploads/2016/05/cosmopolitandotcom.jpg
744
535
Jessica Dela Cruz
https://www.novuskinlift.com/wp-content/uploads/2020/07/Logo-Straight-Gold-480x92.png
Jessica Dela Cruz
2016-05-27 13:57:57
2016-05-30 10:34:58
FIVE SIMPLE TIPS ON GETTING THICKER HAIR